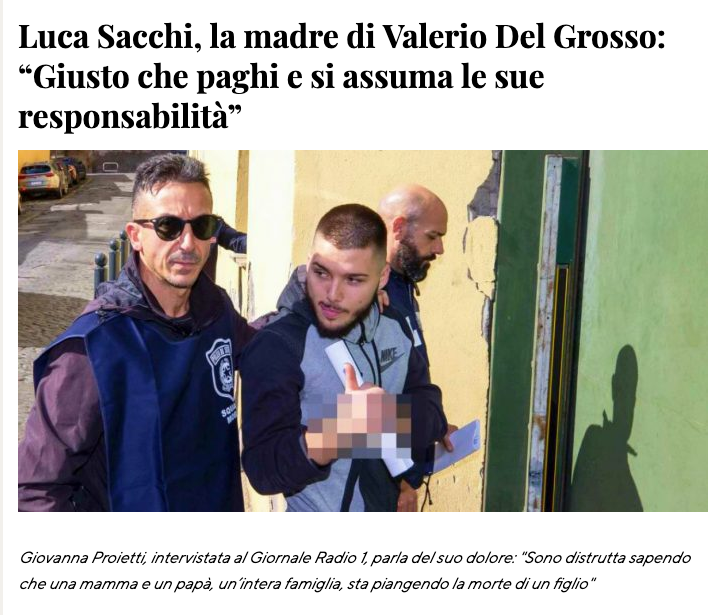 This article published by Il Fatto Quotidiano is illustrated by a photo that portrays a policeman from the mobile team of Rome and an arrested man whose image is blurred. Not, as you might think without seeing it, on the face that also has a winking expression towards the photographer, but on the hand that is shaped in the pose (the thumb raised) universally become synonymous with "I like it".
The expression of the arrested subject is disturbing because it is no different from that of a star crossing the red carpet of a film festival or a sports champion celebrating a victory. And it reinforces the mistaken perception – further distorted by television series such as Narcos and Gomorrah – that there is an aesthetic of evil in the name of which, by committing atrocious acts, one can become famous.
This "right thumb" attached to the hand of an ordinary person accused of a crime obviously means that from the desire for a "moment of glory" experienced in film/television fiction we have moved on to the lust of a celebrity at all costs, including that of becoming a protagonist of a crime story.
I don't know who (whether the photographer or the newspaper) has made the choice to blur the anatomical detail of the arrested, but in both cases I can't find a reasonable explanation, except for the one that, by now, even the thumbs have a right to their privacy.