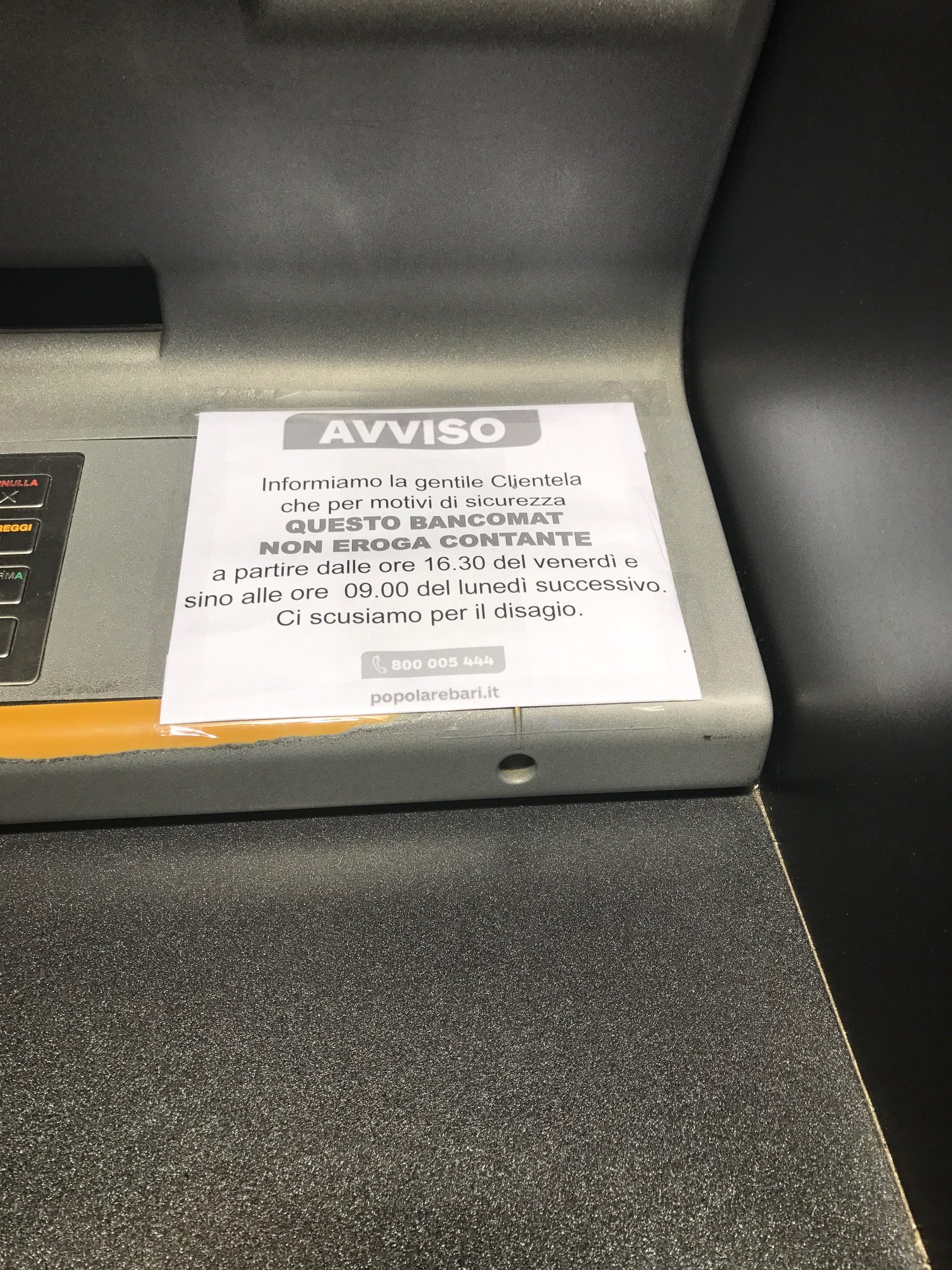 The message reads: For security reasons, this ATM doesn't provide cash between Friday, 16,30 and Monday, 09,00. We are sorry for the inconvenience.
This way of looking at IT Security reminds me of those Security "Managers" who were use to advise to unplug the Ethernet cable at the daily close of business, to put it back the very next day.
Security can't be a way to make the customers' life more miserable. The challenge of a Security Manager is exactly the opposite: let customers doing their business while keeping the environment safe.